2017 Winners Announced!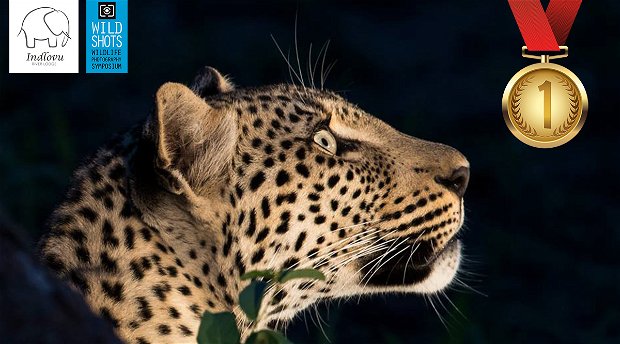 Our 2017 Amateur Wildlife Photography Competition has come to an end and here are the winners
First of all, we would just like to say thank you to everyone that entered the competition this year. We are very excited to say that both entries and engagement for our Amateur Wildlife Photography Competition have more than doubled since 2016 and we are absolutely delighted by the high quality of photos received. 
Now, without further ado, we are pleased to announce that the overall winner of our Amateur Wildlife Photography Competition is Louise Victor! Congratulations Louise for winning with this amazing profile of the elusive leopard.
Louise has won a 7 night Bush and Beach Safari worth R 31 000! This amazing experience combines the best of both worlds in one, luxurious package. Read more about it here.
All category winners came into contention for the first prize. The overall winner was then selected by our panel of judges.
We are also very excited to announce our category winners for this year. Congratulations Erica Demetriou, Heinrich Neumeyer, Braeme Holland, Stephan Olivier, Ilna Booyens and of course Louise Victor for getting the most Facebook likes in your category! Our category winners will all receive a VIP entry to the Wild Shots Photography Symposium in Cape Town on 23 September 2017, as well as a R 3 000 cash prize.
Here are the winning category photographs:
Creative Big 5  Category: PapiLIONoidea by Erica Demetriou
A great photo with a very creative title! Well done Erica Demetriou for using colour contrasts and depth of field to create this great composition.
Elephant Category: Treading on fire by Heinrich Neumeyer
Heinrich did a great job at capturing this moment in time. All of the elements of the image fall into place perfectly to create a beautiful moment captured against a backdrop of interesting colours and textures, making it seem like the elephant is, in fact, treading on fire.
Lion Category: Windows to the soul, by Braeme Holland
A great use of depth of field and structure to draw the eye to the intensity of this well-titled 'Windows to the soul'. A truly captivating image by Braeme Holland.
Buffalo Category: Nighttime reflection by Stephan Olivier
There is something special about capturing this mighty animal with its large horns and boss in such a still and tranquil setting. The buffalo's perfect reflection on the water makes for a beautiful, multi-perspective composition.
Rhino Category: Black Rhino quenching her thirst by Ilna Booyens
Another beautiful and detailed moment captured by Ilna Booyens. The critically endangered Black Rhino looks up from the watering hole and seems to be staring the viewer right in the face. It sets an interesting mood.
Leopard Category: Night-time synchronicity by Louise Victor (featured at the top).
A great close-up profile of this elusive creature. This photo captures the focused gaze of a skillful hunter. Well done, Louise for capturing this rare sight in such a special way.
We hope that you have enjoyed admiring these photographs as much as we have and we would like to thank everyone again for entering.
Keep an eye out for the 2018 Amateur Wildlife Photography Competition, for your chance to win big. To find out more about Indlovu River Lodge and how you can get up-close and personal with wildlife, check out our Wildlife Photography page.