Arguably the best part of our all-inclusive packages: The food
Posted on Thu June 14, 2018 in
Food
.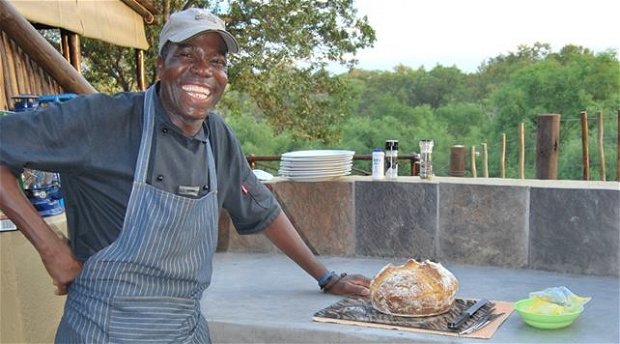 At Indlovu River Lodge our food is prepared with care by our dedicated staff. We like giving our guests a warm, local experience by making traditional South African food, but sometimes we add a nice European twist to make our foreign guests feel more at home.
A typical day's meals at Indlovu River Lodge:

Kick off your day with an early morning game drive on the reserve. Halfway through the drive your guides will stop in a scenic spot and serve you hot coffee, tea or hot chocolate with some traditional, South African rusks. A great way to ease into a day filled with delicious treats!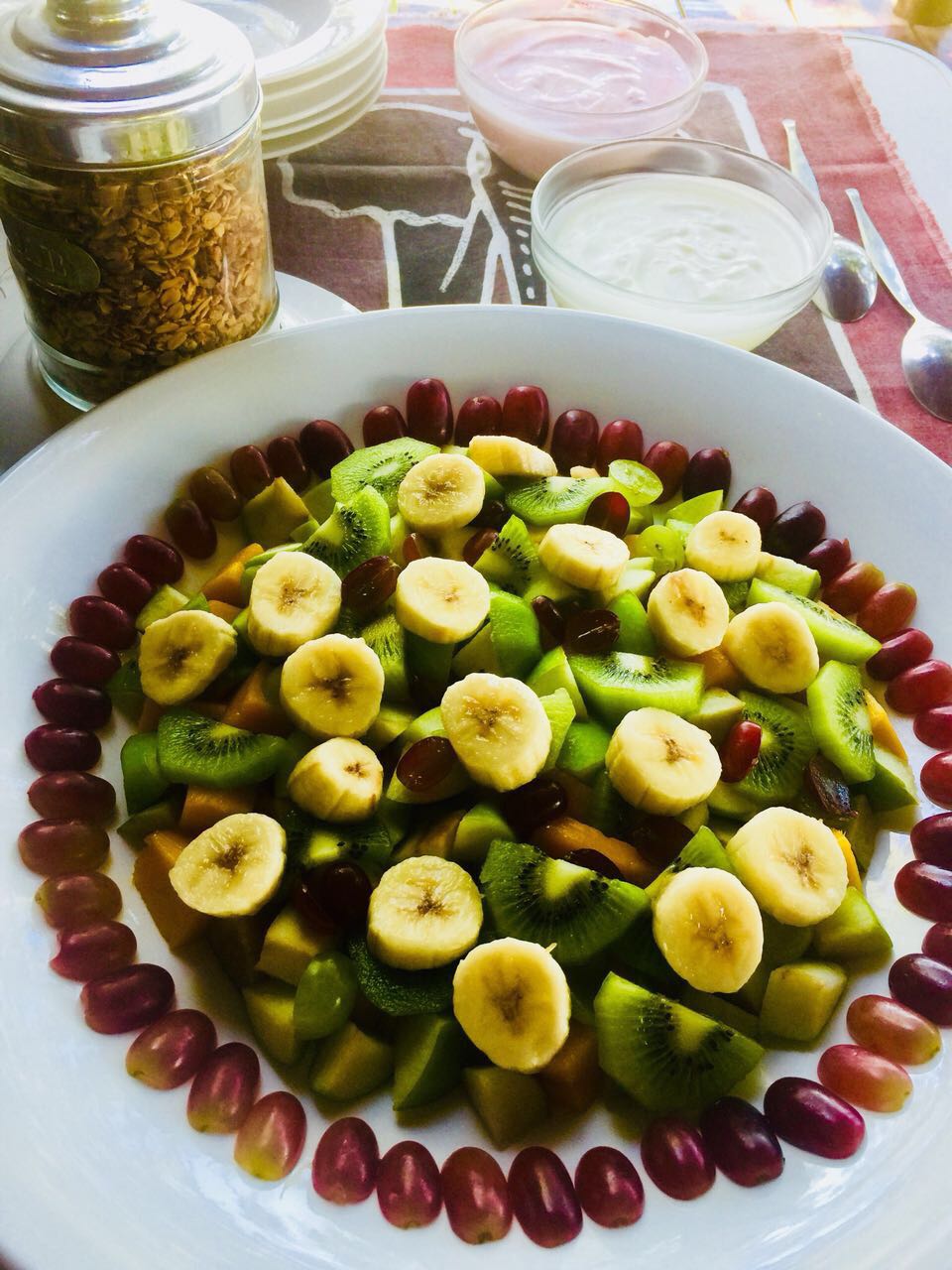 Back at the lodge, you'll be welcomed with a nice fresh breakfast prepared and presented by our staff. You'll be able to enjoy fresh local fruits, granola, yoghurt, cereals, and of course a decadent warm breakfast with some more hot coffee and tea.

At lunchtime, you'll be greeted with some South African favourites like bobotie and amazing salads chock-full of goodness: Think walnuts, ripe pears, delicious cheeses and more. Wash it down with an ice-cold local beer and you'll be ready for your afternoon nap.

On the evening game drives you also stop over for a snack and a drink, but this time your drink can be an alcoholic one! Enjoy a refreshing gin and tonic, beer (or whatever else your heart desires) right in the heart of the wilderness. And the snacks? Well, have a look for yourself…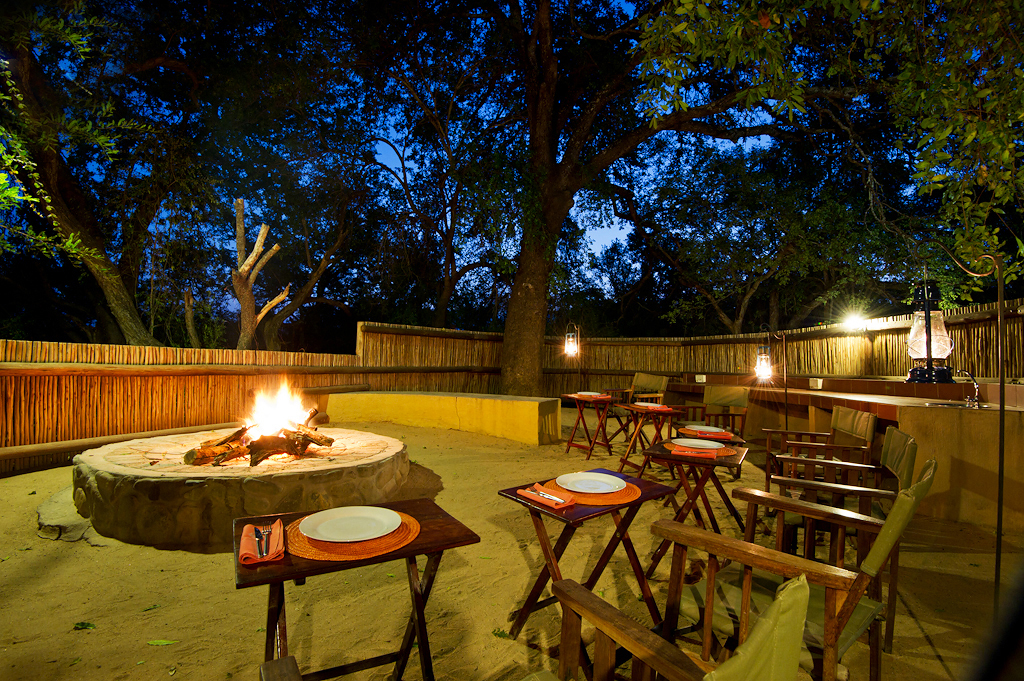 Evenings at Indlovu River Lodge are truly special. If the weather permits, you'll most likely have your food cooked (or braaied) right in front of you in the cosy boma.
Enjoy a light starter, a main course of succulent meats, delicious veggies and some more South African surprises, and of course, something sweet to end-off the night.
Don't forget to try the beautiful South African wines set aside for your dinner, and the nightcap of Amarula before bed. And if there's anything else you'd rather drink, just ask our friendly staff.
After a day of wildlife viewing and stuffing yourself with fantastic South African delights, you'll retire to your villa or suite with one last treat: a chocolate with a little message from the team wishing you goodnight – until tomorrow when you'll do it all over again, but this time, with different surprises.