Amateur Wildlife and Birding Photography Competition - Bi-monthly Winner January and February
Posted on Wed March 29, 2017.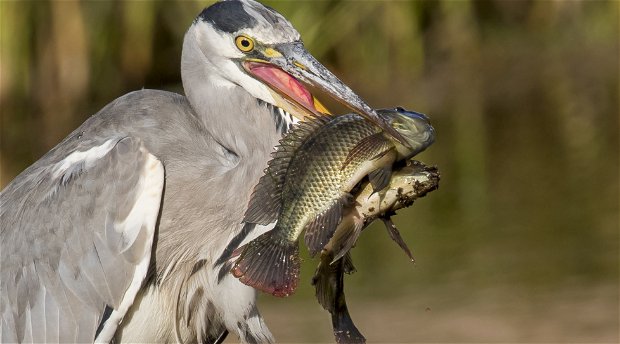 Congratulations to Braeme Holland! He is the Amateur Wildlife and Birding Photography Competition bi-monthly winner for January and February 2017!  The stunning image above was selected by our panel of judges, and has won him a two-night, all-inclusive stay at Indlovu River Lodge, with access to our sought after photography hides.
This winning photograph will also come into contention for the Grand Prize, which is an 8 night, all inclusive bush and beach holiday for two at Indlovu River Lodge and Strand Beach Lodge in the Cape Winelands.
This is what our judge, Albie Venter, had to say about this photograph:
"I have been looking at birds since 1992 and have never seen something like this before.  And to be able to capture this so well in great light makes it my obvious and easy choice."  
Here are the technical details of Braeme's winning shot:
Title: Iam not greedy....i just like a lot!
Date: 25 February  2017
Location: Intaka Island, Cape Town.
Description:After several attempts I was watching and waiting for quite some time for this grey heron to successfully make a catch. What was about to occur was clearly an absolute treat for both myself and the heron!!  Certainly my first time I have ever witnessed two fish for the price of one!!!
Name: Grey heron with two tilapia
Camera: Canon 7dmk2
Lens: Canon 100-400mmmk2
Apperture: f5.6
Shutter speed: 1/3200
ISO 500

Entries for the 2016 Photography Competition has already closed.  The winners will be announced on 1 April 2017 on FACEBOOK.  
VIEW PHOTOGRAPHIC PACKAGES at Indlovu River Lodge, or contact Louisa at
Lodge: +27 (0) 15 383 9918 or email: [email protected]