Family Safari? Why Indlovu River Lodge is the best choice in the Greater Kruger Park
Posted on Sun May 28, 2017 in
News
.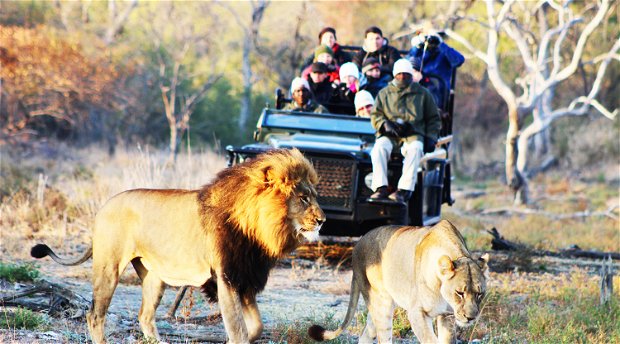 To start off with - you'll have your own private villa, and experience the African bush right from your doorstep!
One shouldn't have to trek through the wilderness in order to come face-to-face with Africa's most majestic animals. A wildlife experience should be something that everyone can enjoy. With our photographic safaris, sunken hides, 4-star luxury accommodation and kids activities, we make sure that the whole family can join in on the adventure. What sets Indlovu apart for family safaris, is the exclusive use of your own private villa, complete with its own boma, deck and swimming pool.
We have always prided ourselves in offering our guests the most luxurious, all-encompassing wildlife experience. The daily game drives are fun for the whole family, and should the little ones need more entertainment, there is always the swimming pool, table tennis and a trampoline to keep them thoroughly engaged. With platforms on stilts and sunken hides, we've created numerous intriguing vantage points for those who want to try their hand at wildlife photography.
Being a family driven business, we know the highs and the lows of keeping a family together.  We also know that some time in the African wilderness brings perspective on most things!  With that in mind, we've made sure that Indlovu River Lodge brings you as many of those happy outdoors moments as possible. We also made sure that we and our staff take care of most of your daily housekeeping checklists!
You will enjoy great peace of mind if you book our all-inclusive packages, where everything is taken care of and there's no need to book dinner or even carry your wallet with you.  Among other treats, all your meals are prepared by our local staff and served in your private villa
Don't forget to take a quick look at our Special Offers page to see how you and your family can have a care-free wildlife experience at discount prices.
2 Night Family Safari   3 night Family Safari    4 Night Family Safari