Birding Photography Blog - The Hadeda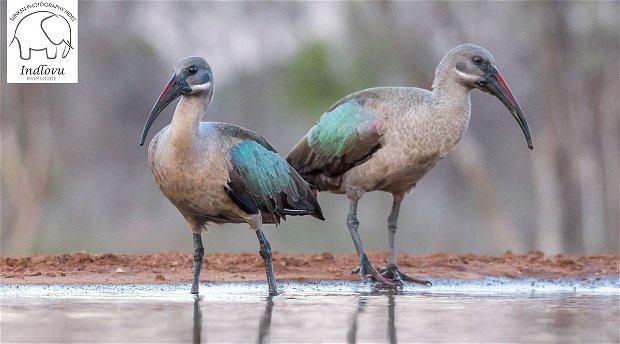 Birding Photography Blog: The Hadeda at the Sunken Photography Hide - Photo taken at Indlovu River Lodge.
What a beautiful image of the Hadeda bird! Captured here by Anna-Mart Kruger from iCapture Photo Safaris. The Hadeda is found throughout Sub-Saharan Africa and feeds mainly on earthworms, using its long scimitar-like bill to probe soft soil. It also eats larger insects, such as the Parktown prawn, as well as spiders and small lizards.
This photo was taken from our sunken photographic hide. Shooting at lower angles can sometimes give different perspectives to a photograph and some beautiful images can come from it. By shooting from a sunken photography hide, this allows the photographer to shoot from just above ground level.
There are several advantages to shooting from such an angle. Images of smaller animals are much more intimate from the low angle. With longer focal lengths, the low angle usually allows one to blur whatever the background is, especially if it is some distance beyond the subject. It is important to remember that whilst in the hide, you cannot change your own distance from the subject, so a zoom lens allows you to easily change your composition quickly and quietly.
No matter the location or subject, photographing from well-designed hides is an exciting experience. There is a strong sense of anticipation when one is waiting for wild animals to arrive, and that is heightened by the need to remain still and quiet. And then, when subjects arrive, it can all start happening very suddenly, and silently…the wildlife seldom announce their arrival!
So, visit us at Indlovu and give yourself the opportunity to experience birding photography from ground level.  You won't be disappointed!
Click here for more information on the Photographic Safari Packages at Indlovu River Lodge.
For more information about our next Birding Photography Course, contact Louisa at
Lodge: +27 (0) 15 383 9918 or on email: [email protected]