Amateur Wildlife and Birding Photography Competition - Bi-monthly Winner November and December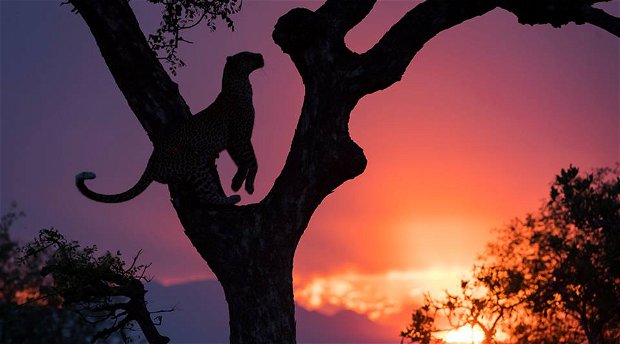 Congratulations to Dave Cox! He is the Amateur Wildlife and Birding Photography Competition bi-monthly winner for November and December 2016!  The stunning image above was selected by our panel of judges, and has won him a two-night, all-inclusive stay at Indlovu River Lodge, with access to our sought after photography hides.
This winning photograph will also come into contention for the Grand Prize, which is an 8 night, all inclusive bush and beach holiday for two at Indlovu River Lodge and Strand Beach Lodge in the Cape Winelands.
This is what our judge, Albie Venter, had to say about this photograph:
"Everything in photography revolves around light and undeniably this image is captured in that exquisite moment when the best rays hits the scene. Sufficient detail in the foreground and on the cat lifts the image beyond a standard silhouette. The fact that the subject is an ever popular leopard caught in action makes this an easy choice for the monthly winner."  
Here are the technical details of Dave's winning shot:
Title:  Leopard at sunset
Location:  Timbavati Region Lowveld - South Africa
Date taken:  4/12/2016
Brief scene description:  A female leopard taking to a tree against a glorious sunset.
Species in the photograph:  Leopard
Camera settings:  Nikon D5, 200-400 F4 lens @ 200mm iso 1250 1/250
Our Photography Competition ends at the end of this month.  This is your last chance to enter! Closing date 28 February 2017.
Click here for more info on our yearlong Amateur Wildlife and Birding Photography Competition
View Photographic Packages at Indlovu River Lodge, or contact Louisa at
Lodge: +27 (0) 15 383 9918 or email: [email protected]